The New Worck 415 of Noisesurfer
How's your lazy sunday afternoon? Time to chill! 'Chill Out Zone' by TNW resident Noisesurfer! Check out his brand new release at Ethno Indigo Records! Ambient drone focus!
Download:
Noisesurfer – Chill Out Zone
Tracklist:
Intronoise
Noisesurfer – Underwater (2010 Silent Flow Netlabel)
Noisesurfer – Amorphous Transgenicous (2010 Jerky Oats Netlabel)
Secondthought – Station (Secondthought.Co.Uk)
Noisesurfer – Biosdead (2011 Bumpfoot Netlabel)
Virtual Sphere – Type Modulation 1 (2011 Ethno Indigo Records)
Noisesurfer – Electro Machines Extract (2011 Itsu Jitsu Netlabel)
Seafar – Aesop (2011 Fsoldigital.Com)
Noisesurfer – Time (2011 Itsu Jitsu Netlabel)
Ethnotrnic – Madness Suite (Ethno Indigo)
Cubus – Grounded (Ilovecubus.Co.Uk)
Noisesurfer – Sunscape (2010 Jeky Oats )
Noisesurfer – Intro 2 (2011 Bumpfoot)
Noisesurfer – Time Paste (Not On Label)
Herd – Tangent43 (2011 Fsoldigital)
Loose Link – Nncdnb (Jerky Oats)
Noisesurfer – Ambient Drone Focus (2011 Bumpfoot)
Off Land – Solar (Full – Source.Com, 2011 Jerky Oats)
Noisesurfer – Fly To Mumuland (2011 Ethno Indigo Records)
Noisesurfer – Outfield (2011 Itsu Jitsu)
Noisesurfer – Headbreak (2010 Jerky Oats)
This new ep by noisesurfer contain a film Psychedelic video and his 5 tracks created,written,played by Rontxelius/Moraledius for Ethno Indigo Records,2011
CC BY-NC-ND
Click Download Full Release
Archives
Click see video
Bonus Tracks
Virtua by NOISESURFER
This is a experimental film/album contains Electronical environments in creative commons licenses , only allowing others to download your works and share them with others as long as they credit you, but they canât change them in any way or use them commercially.2011
Ethno Indigo Records

Title:
Electro Machines
Running Time:
01:25:00
Catalogue Number:
ijns02
Release Date:
19th August 2011
About: The Noisesurfer duo are back, this time with an all together stranger album of clanging machine sounds, abstract beats and shifting synth textures.
'Electro Machines' is a an entirely apt title for this fantastical voyage in and around the inner workings of what seems to be one gigantic, futuristic, city sized machine. Each track presenting a snapshot of different sections of the work being carried out by the sprawling mechanical edifice. Enjoy your trip.
Tracklisting:
Aural
Electro Machines
Globe Circuit
Qual
Nasty Melody
Turn Off
Hoffman's Lab
Pararel
Minotaur Jr
Available as: digital download from Bandcamp.Thanks to Jason Kavanagh for hosting

Compilation recorded tracks from outtakes,reworkers and unrealesed songs for previous albums.Contain recordings from 2010/2011 from noisesurfer sessions.


Artist: Noisesurfer
Title: Present? What Present?
Catalogue Number: ijns01
Release Date: 23rd May 2011
Track listing:
Err Memory
Present? What Present?
Got To Be Emotion
Clock Rotatio
Dubnights
Anime (Soul Mix)
Arc
Time
i8i0
Road Movie
Outfield
Love Emotions
Enology
Biosdead
Large Sonic Delta
Loomp
My Lovely Ballantines
Get it on bandcamp
Thanks To Jason Kavanagh For Hosting on Itsu Jitsu
Dish Forest / Noisesurfer [foot177] (2011.05.22)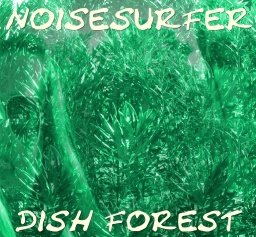 Release notes
Noisesurfer takes his inspiration about world state, creating a strange paradise into the darkness, a perfect place for soundscapes and far away minds to reality for a while. 12 songs ranging from ambient, acid, breaks, to IDM. This album is a journey to the sounds until find the way to peaceland.
License
Track list
MP3, total time 55:37, total size 128MB
Misc
808 Stairs EP / Noisesurfer [bump158] (2011.05.22)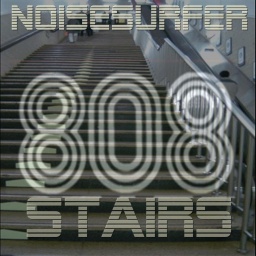 Release notes
These tracks were included in "Dish Forest", but to make it clearer, the album was separated into "bump" side and "foot" one. 808 Stairs EP is a jumping time goes to Balears rhythms and techno groove tries for one of the best feelings and dance in such places that your mind desire.
License
Track list
MP3, total time 13:50, total size 31.8MB
Misc
Thanks To Tatsu for Hosting on Bump Foot Netlabel
Noisesurfer - Ambient Drone Focus EP
5 Mixes of this Ambient song,included on Bumpofoot
NEW MINI ALBUM CONTAIN REMIXES FROM THE TECHNO ELECTRONIC ORIGINAL MIX INTO THE TRIP-HOP OR SHOEGAZE VERSIONS.
FOR ETHNO INDIGO RECORDS 2011 >
Free Download


Noisesurfer (Joachim Rontxelius & Raquel Moraledius) is back! Part 2 of their great mix serie 'From Sunday Off Land'! Massive sounds, ambient music & experimental tracks! Big credits to Second Thought! The future sound of music!
Thanks to Schobbejak
Download:
Noisesurfer – From Sunday Off Land Part 2
Counter /
Noisesurfer [foot173] (2011.03.27)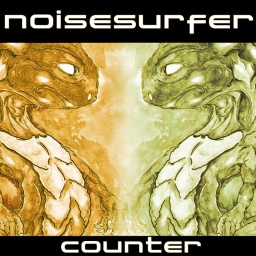 Counter, the new album from Noisesurfer, follows previous records Noisesurfer, "Dark Blue Sea", "Evening Road", "Oncoming Storm", "Drawners" and "Present? What Present?". The album is more of a rhythmic record with plenty of breakbeats, plus dub and ambient influences, in comparison to the earlier fuzzy lo-fi ambient techno the project worked on.
Attribution-Noncommercial-Share Alike 3.0
MP3, total time 56:02, total size 129MB
Hosted By Bumpfoot Netlabel
(Thanks To Tatsu for Support & We Send All Our Prayers
and Respect For All Japan ).
TERMINAL WINDOW
Various Artists
Jerky Oats Records (joat015)
Download here:

http://www.archive.org/compress/JOAT015
Available as a free download from Jerky Oats Records: Terminal Window - The FSOLBoard Album. Created and collected together into one sweeping weird and wonderful soundscape. 14 beautiful photographs taken by Pandemonium accompany the album, not looking too far from ready to be printed into a sell-able CD.
"Terminal Window is a music project from FSOLBoard, a community of Future Sound of London fans on the internet. Artists on the board were invited to contribute tracks and collaborations to
the album, given nothing but the title Terminal Window. The final record holds together incredibly well as an individual album, merging ambient breaks from the likes of Loose Link and Noisesurfer with more traditional ambience of Off Land and cubus, and more experimental sounds from Herd and Full-Source. This wide range of styles, knitted together into a single journey, leaves the album sounding not a million miles away from FSOL themselves."
01. Noisesurfer - Undomain
02. Loose Link - Electromagnetic Sound Nursery
03. cubus - Ratsshake tramadol Pseuccele
04. Herd - Tangent 43
05. Clockwork Keyboard - Clockwork Freakout
06. Second Thought - 1801-F.Deletion
07. Off Land - 13th Century Kitichi
08. Noisesurfer - Journey to the Moon
09. Full-Source - Nothing Days
10. Herd - Terminal Window
11. Second Thought - First Understanding
12. Clockwork Keyboard - Techwork Horror
13. Loose Link - Design Defect
14. Herd & Second Thought - Combiner
Download here:

http://www.archive.org/compress/JOAT015